As the number of flood victims in Sindh, Balochistan, and Khyber Pakhtunkhwa continues to rise at a rate that has never been seen before, actor and content producer Arslan Naseer posted a warning on Instagram for people who want to make money quickly by helping with the relief effort.
Along with a news update about tent prices facing an exorbitant jump of up to Rs 15,000 due to increased demand in the middle of the national emergency, Arslan inserts a clip from a prior YouTube video that talks about the country's plight, which is still relevant today. The post's straightforward caption reads, "Thank you Pakistanis."
"Then they ask why awful things happen to us. I've said it a thousand times before, but we're all thieves. Nobody in politics or government is stealing from us. People who worry about the country's deteriorating conditions and remark, "The country has tonnes of promise, we just never had excellent leaders," should be aware that the country lacks good citizens, according to the Chupke Chupke performer.
"We increase corruption at every chance and at every level." We stock up on products as we wait for prices to rise. If our people discover that Qayamat is tomorrow, they will raise the cost of tasbeeh and janamaz on the grounds that we shall see about tomorrow when it arrives. "During the wait for Qayamat, everyone will hoard their money," the clip concludes.
Many social media users appear to agree with Arsalan's viewpoint, with one user writing, "So accurate! People here make money by exploiting the suffering and hardships of their fellow citizens. Greed has blinded them, and they have begun to hoard wealth at the expense of someone else's loss and despair. "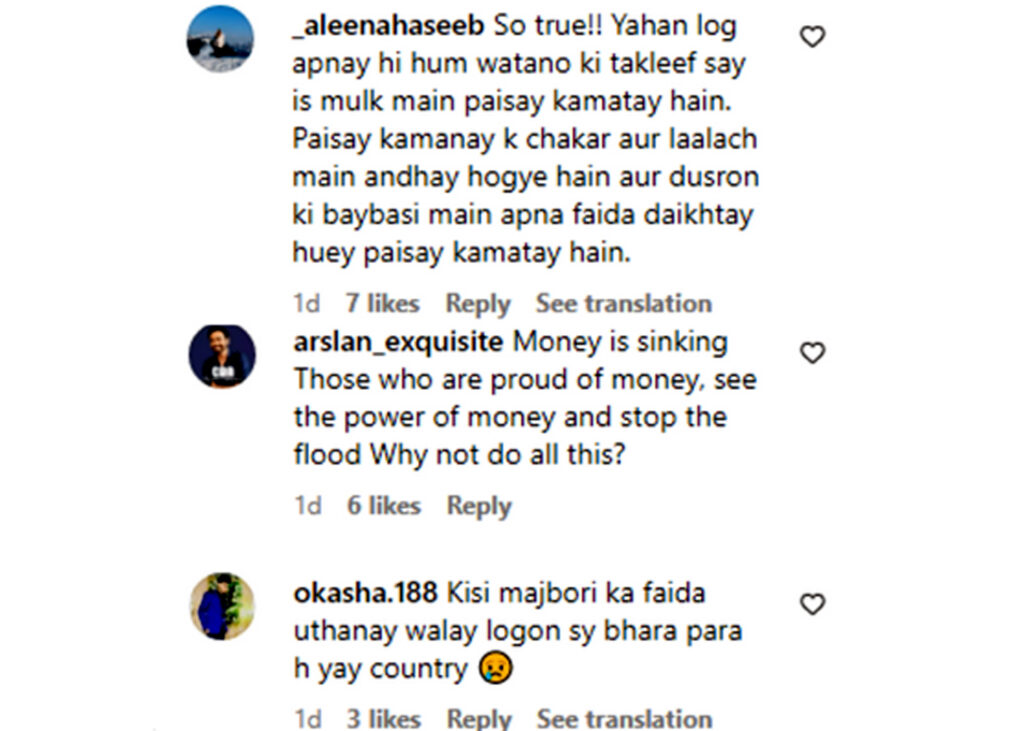 As politicians, regular people, and non-profits work together to raise money for those who have been displaced, flash floods caused by abnormal monsoon rains since mid-July continue to wash away roads, crops, infrastructure, and bridges, killing over 1,000 people in the past few weeks and affecting over 33 million people.